CHOOSE YOUR ADVENTURE!
CHARTER THE JOURNEY OF YOUR DREAMS!
Escape the crowds, enjoy the sun, and soak up the scenery of some of the world's most spectacular places!
Our Companionship charter packages are designed around your interests. Whether you are planning a quiet romantic weekend getaway or an exciting family week-long vacation, we have the yacht and the location you want! You can even discover the joys of sailing for just a day trip along Daytona Beach if you are short on time. Water-ski, ride the waves on a SeaDoo, snorkel, or take the dingy to a secluded island. The Companionship is flexible to ensure you enjoy the vacation of your dreams. Rates include gourmet meals and chef, drinks, and all fuel and docking fees.
TRAVEL IN LUXURY!
THE BAHAMAS, MIAMI, ST. AUGUSTINE, DAYTONA BEACH!
This fine yacht that has been kept in exceptional condition and well-maintained her entire life. A state-of-the-art design, the Lazzara 76 Motor Yacht is a sleek Euro-style luxury yacht that incorporates a host of innovative features. "Companionship" accommodates up to (6) guests in (3) luxurious staterooms- (1) king master suite and (2) spacious queen VIP cabins on the lower level. (2) additional staterooms forward are perfect for additional guests or crew; Captain's quarters are separate. 
All staterooms offer private heads as well as a day head that is just off the dining room. The formal dining area is lovely and the galley can be isolated from the salon by closing off the breakfast bar. A spiral staircase in the salon leads up to the bridge with its stylish hardtop. "Companionship" is equipped with a day head and the deck configuration has . Additional features include a den/office forward, a transom garage, a foredeck sun lounge, and walkaround side decks. Varied areas of entertaining promise a relaxing and most enjoyable voyage on this lovely Lazzara!
Do something special this year and take your lifelong partner on the adventure of their dreams. Board the Companionship and embark a journey that allows you to forget about the worries of the world while you enjoy overdue quality time. Special memories are made in open waters and on remote islands in the Bahamas. Rekindle that fire while you sail the Atlantic shores.
Are you looking for a romantic engagement or wedding venue for a small group? Our Companionship Yacht offers a one of a kind experience for your one of a kind moment. Bring the family and a few friends then set your sights on the Bahamas or the Florida Keys as you sail away into the wedding of your dreams. If you want to drop off the rest of your crew close by and enjoy some alone time the rest of the trip, we can work out a package for that too.
You have never had a Birthday like this one. With open seas at your back and distant islands ahead, "remote location" can bring on a hole new meaning. You will find that the party never stops when you have over 20 islands to visit. Enjoy the local wildlife, marine life, white beaches and crystal blue waters while celebrating another great year!
While others enjoy the busy downtown streets you can enjoy a quiet spot in the Florida Keys. Taking in the sea air, walking the sandy white beaches or catching a fire dancing show on the boardwalk, these will be just a few of the unique experiences you will remember. Just in case you are worried, yes, Santa stops in the Keys too.
Need some privacy for an important yet relaxed meeting? Maybe your looking for that executive retreat that can rejuvenate your team and create that fresh new outlook on the next big project. Take your clients out on the most luxuries of evenings and be sure to land that account while sipping champagne and enjoying the view.
If you are trying to save on those points, avoid taxation or duty ramifications then an offshore closing may be in you best interest. Check with your title company and see what options are available and will be glad to accommodate you and your party. The Companionship offers a private captain and conveniently catered meals upon request.
The wedding is over and the fun has just begun. Let the worries of everything leading up to that special moment roll of your back as you dive into crystal blue waters from the back of our beautiful 76 foot luxury yacht. Private Islands, scenic starry nights, 2 person jet ski, couples scuba, remote swimming locations…now this is a honeymoon to remember.
No better way to let off some of that office steam than to take everyone on a day cruise on a luxury yacht. Boost your office moral in international waters with a catered party they will never forget. Soaking up the Florida sun rays while taking photographs in some of the most amazing sunsets, followed by a night time soiree that will hold its grandeur with the best of them…now that's an office party.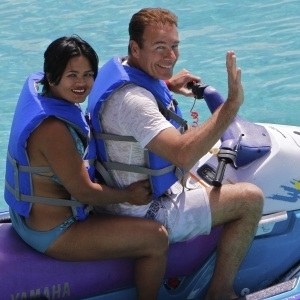 "Once you travelled, the voyage never ends, but is played out over and over again in the quietest chambers. The mind can never break off from the journey."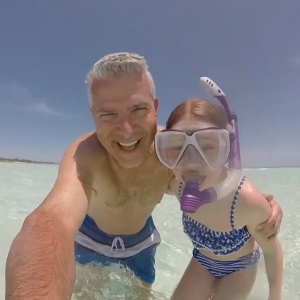 "Our family made memories we will cherish for a lifetime aboard The Companionship. The yacht has everything and more. We felt like we were at a 5 star hotel with the best views on the planet. Don't just go on a vacation, go on an adventure!"
When it comes to our charters we're proud to say we're different. We offer something a little more special.
Charter Types
• Anniversaries
• Weddings or Proposals
• Birthdays
• Christmas Parties
• Business & Entertainment
• Off Shore Closings
• Honeymoons
• Office Parties
Charter Scheduling 2023
The Companionship Dates: EMAIL or CALL FOR AVAILABILITY: 352-559-3838
Book now for St. Augustine's famous Night of Lights starting on Saturday, November 18th, and ending Sunday, January 31st, 2024
Welcome Aboard!
Luxurious accommodations for six guests includes:
• one master bedroom
• two VIP staterooms
• both rooms are accommodated with suite heads, walk-in showers, satellite tv & full entertainment centers
• formal indoor dining or dine outdoor on the deck
• built-in barbecue
• water toys like the SeaDoo, ski, snorkel and fishing gear